Links are not working?
It's the fault of

AT AMAZON
Discount -18%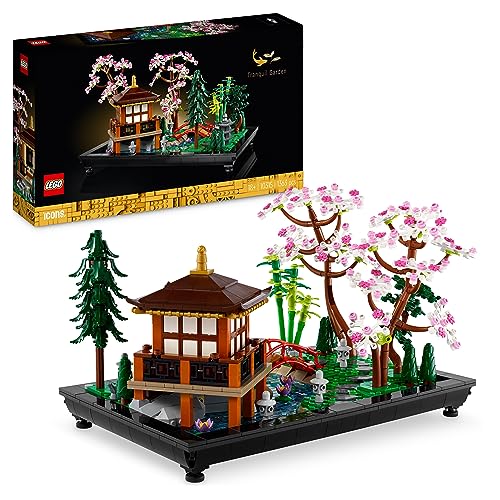 NAVIGATION
ON THE LEGO SHOP
NEWS BY THEME
PROGRAMMATIC

Here is a small lexicon of abbreviations and other acronyms commonly used in the small world of LEGO. Nothing too rocket science, you just need to know them in order to better understand certain discussions on the forums or certain expressions used in the articles that you can read on the Internet.
LEGO : The brand we talk about every day on Hoth Bricks. Always written in capitals and never in the plural. The brand name is also invariable. The name LEGO comes from the Danish terms "leg"And"well", which mean"Play wellThe LEGO Group was founded in 1932 by Ole Kirk Christiansen.
AFOL : This term is an acronym which literally means Adult Fan Of LEGO. By this we mean a person out of adolescence who still indulges in the joys of collecting, MOC, etc ... with LEGO bricks. Several other variations exist: KFOL for Kid Fan Of Lego et TFOL for Teen Fan Of Lego.
MOC : Acronym used for the expression My Own Creation. This term is widely used by LEGO fans to identify any type of creation, whether virtual or physical but always based on LEGO bricks. By extension, those who create MOCs are generally called MOCers.
Diorama : Term used to designate a large format scene featuring buildings, machines, characters, etc ... on a given theme and reconstructed using LEGO pieces. This term is widely used during exhibitions organized by fan associations.
Vignette : Term used to refer to a scene on a given theme created using LEGO parts and generally presented on a basis of 8 studs (studs) x 8 studs (tenons). This format was very fashionable a few years ago, especially during competitions organized by different groups of fans to force MOCeurs to be creative and define a global constraint applicable to all participants.
Swooshable : English term commonly used on forums to talk about the playability of a ship for example and its ability to resist a movement effect depending on the strength of its design.
S @ H : Term often encountered in discussions between AFOLs, and which symbolizes the Shop @ Home, in other words the official LEGO online store. LEGO no longer wants this term to be used to define its online sales service and tries to generalize the expression LEGO Shop.
BL : For bricklink, the most famous LEGO marketplace, the place where you can buy or sell sets, minifigs, boxes, instructions, spare parts, etc ... This marketplace was acquired by LEGO in 2020.
MISB : For Mint In Sealed Box. This acronym means that the product is new in its sealed box. Much used on eBay or Bricklink for example to qualify the condition of a set offered for sale.
NISB : For New In Sealed Bag. This acronym means that the product is new in its sealed bag. Much used on eBay or Bricklink for example to qualify the condition of a set offered for sale.
MSRP : English acronym for Manufacturer's Suggested Retail Price, in other words the recommended retail price of a product as defined by the manufacturer.
EB : For Eurobricks, the largest AFOL community in the world with a very active forum.
FBTB : From Bricks To Bothans, a site dedicated to the LEGO universe, a little on the decline, but whose tone remains critical and objective.
TBB : For The Brothers Brick, a site presenting the most interesting MOCs on a daily basis.
TRU : Widely used on English-speaking forums to designate the toy merchant Toys 'R' Us. The bankruptcy of the brand gradually led to the disappearance of the associated acronym.
TPA : Term commonly used to denote The LEGO Company, in other words the LEGO company.
LUG : Meaningful term LEGO User Group, or a group of fans. There are many variations by country and these associations or groups bring together AFOLs and, among other things, organize exhibitions and meetings on the theme of LEGO.
Dark Age : Term that defines the period during which a fan of LEGO put his passion aside before returning to it later, often in adulthood.
minifigure : Little LEGO character. We also often find the appellation minifigure to designate these characters. Several variations exist: Microfig for the smallest LEGO characters, BigFig for large molded figures.
Stud : Small stud emerging from the LEGO brick also called tenon.
SNOT : Acronym used for the expression Stud Not On Top, which means that the technique used aims not to leave visible the tenons or studs LEGO bricks on the model concerned. We often also read the word Studless to designate this technique.
xxx Scale : Often used to define the scale at which a model is built, for example: Minifigure Scale : At the scale of minifigs, Miniscale : At the Mini scale, etc ....
Greeb / greebling : Word used to define the technique which consists in increasing the level of detail of a model using small parts that are added to the construction.
Metapiece : Specific and often bulky piece generally having a specific use in a particular context.
baseplate : Large base plate serving as a support for a construction. Some are basic and covered with tenons, others are decorated with roads, green spaces, etc.
Plate : Plate with a height of 1/3 of standard brick and equipped with tenons just like the bricks.
Tile : Plate with a height of 1/3 standard brick without tenons.
UCS : Acronym for Ultimate Collector Series, the range of collectible sets produced by LEGO, more detailed than the models in the range System intended for recreational use.
MBS : Acronym designating the range Master Builder Series, a series of imposing LEGO playsets incorporating many minifigs and often intended for adult fans.
Custom : Often applied to work done by fans on minifigs to produce unofficial characters using decals, prints or additional parts not produced by the brand.
Fake : English term meaning False. Often used to denote a fake image of a release set, or a fake visual of an unofficial product.
WIP : Term that I use a lot and which means Work In Progress. In other words, a work in progress on an MOC for example.
PAB : The service Pick A Brick from LEGO, for the purchase of spare parts. Also refers to the room wall in the LEGO Stores.
Technic : Name of a range of LEGO products using specific parts and based on the assembly of sometimes complex mechanisms (Bearings, motors).
OT : For Original Trilogy (Star Wars Episodes IV, V and VI)
PT : For Prequel Trilogy (Star Wars Episodes I, II and III)
ISD : For Imperial Star Destroyer, in reference to one of the most famous ships in the Star Wars universe and to the set SCU 10030.