Links are not working?
It's the fault of

AT AMAZON
Discount -18%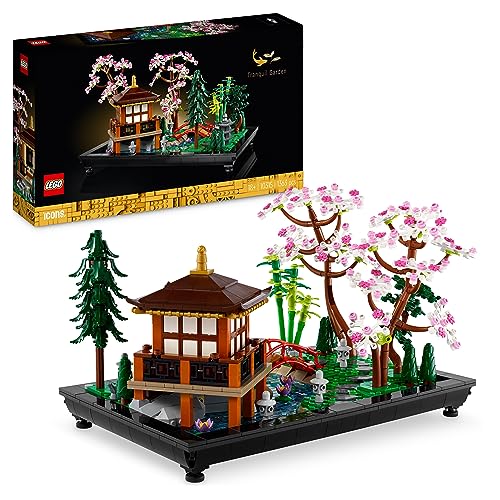 NAVIGATION
ON THE LEGO SHOP
NEWS BY THEME
PROGRAMMATIC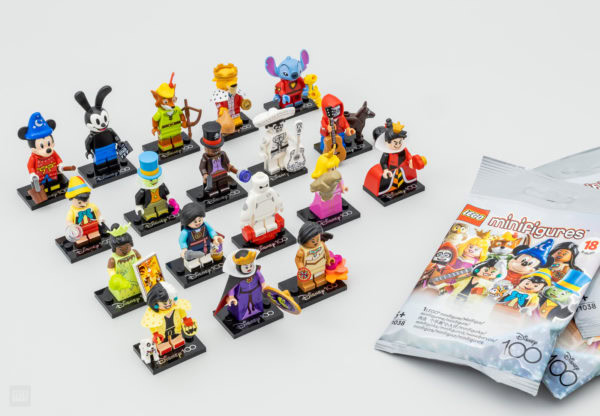 Today we very quickly go around the contents of the 18 bags of minifigs to collect gathered under the reference 71038 Disney 100th Celebration collectible Minifigures Series and which will be available from May 1, 2023 at the unit retail price of €3.99.
Those who follow already know the list of characters in question in this series of 18 figurines imagined to celebrate 100 years of Disney, for the others, know that you can get Oswald the lucky rabbit (1927), the Witch-Queen (Snow White and the Seven Dwarfs - 1937), Mickey as a sorcerer's apprentice (The Sorcerer's Apprentice / Fantasia <p>2019<p>), Pinocchio and Jiminy Cricket (Pinocchio - 1940), The Queen of Hearts (Alice in Wonderland - 1951), Aurora (Sleeping Beauty - 1959), Cruella (101 Dalmatians - 1961), Robin Hood and Prince John (1973), Pocahontas (1995), Mulan (1998), Stitch 626 (Lilo & Stitch - 2002), Tiana and Doctor Facilier (The Princess and the Frog - 2010), Baymax (The New Heroes - 2014) and Miguel Rivera, Dante and Ernesto de la Cruz (coco-2017).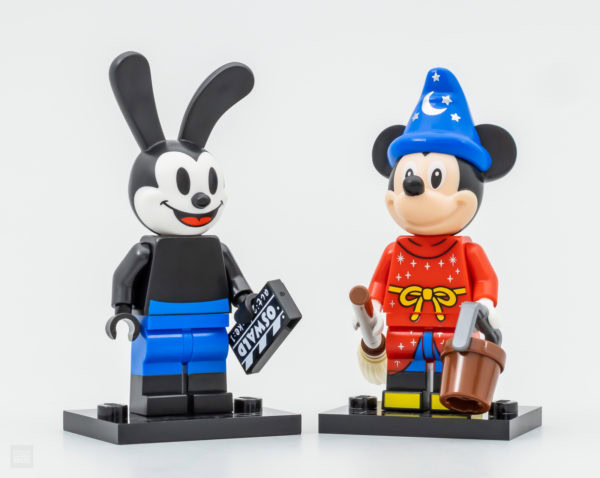 I'm not going to dissect each of these figurines, the photos speak for themselves, but I still have a few comments to make regarding LEGO's work on this new series. We could obviously discuss the proposed selection which will make some people say, depending on the generation to which they belong, that it is made up of many second-rate characters or, on the contrary, that it brings together a large handful of heroes from their childhood.
It is indeed up to everyone to appreciate the LEGO proposal, there is something for all ages and nothing obliges you to invest in the entire collection if you consider that a few of these figurines are more than enough for your happiness. Some of the characters offered here might have deserved to have a little more ambitious career in dedicated sets, but we all know that these children's products usually come in overpriced boxes with sketchy content. Being able to obtain them individually is therefore in my opinion a good thing.
We can also consider that the selection made by LEGO unfortunately ignores certain antagonists or companions of the characters present (Lilo, Angel, Snow White, Prince Philippe, etc ...), but the manufacturer has clearly undertaken to sweep a century of Disney characters and choices had to be made.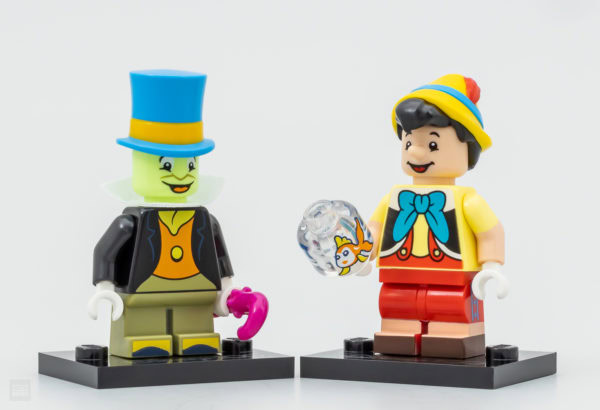 Once again, LEGO puts all its know-how at the service of this series of figurines and we are witnessing a real debauchery of top-flight pad printing on all sides, two-color injection and new molds. However, the manufacturer delivers a result that sometimes seems a little disappointing to me if we compare each of the characters with the digital alter-ego that serves as a marketing medium to convince customers to spend €4 per sachet.
Some colors are bland, there are smudges around the eyes of some figurines, several areas are poorly aligned, the colors are not always perfectly centered on the area that should receive them and we even find on Robin Hood's legs the a bit messy layering of shades already seen on the legs of Marion Ravenwood in the LEGO Indiana Jones set 77013 Escape from the Lost Tomb.
Concerning Robin Hood in particular, LEGO does not totally oversell its technical know-how on the official visual with a slightly more successful superposition effect but just as visible as on the real figurine. LEGO is making progress, no doubt about it, but prices are rising faster than the trim level of some products.
Pinocchio's nose is a piece of flexible plastic added to a classic head, it is correctly executed even if the junction between the two elements remains clearly visible up close. If some wanted to believe it, know that this nose does not lengthen and is not retractable. You will have noticed, Stitch reuses the double arms seen on Rio Durant, a character present in the LEGO Star Wars set 75219 Imperial AT-Hauler marketed in 2018.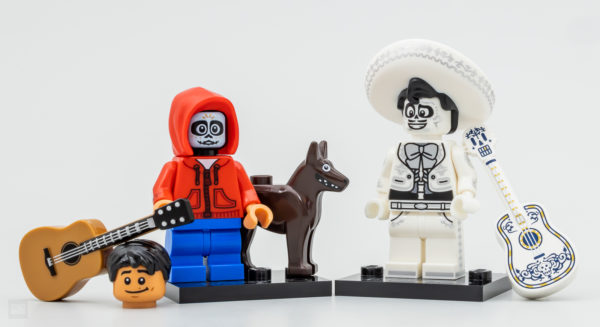 Baymax isn't as chubby as he is on screen, and the pattern on the classic torso struggles to give him volume even though the character's fully movable arms are very convincing. The figurine is white with gray patterns, the official visual let imagine something brighter and more contrasting. The face of the Queen of Hearts seems a little too caricatural to me, even if the graphic designer has tried to reproduce the somewhat ungrateful and coarse features of the character and Jiminy Cricket's legs are fixed and unarticulated contrary to what the visual may suggest official.
My favorite figurines are Robin Hood and Prince Jean, two minifigs that perfectly embody the characters of my childhood for which I am ready to forgive the few technical flaws present. Miguel and Ernesto are also two magnificent minifigs with very accomplished pad printing, I will have the impression of getting my 4 € with these two characters, their four-legged companion and the two guitars, including the white one, which is simply magnificent . Finally, Mickey as a sorcerer's apprentice will also join my shelves, the short film which inspired the pretty figurine offered here is a great classic of my youth.
We also welcome the possibility of finally obtaining certain minifigs of characters such as Mulan, Tiana and Aurore which were until now only available in mini-doll format, much less desirable when it comes to collecting particular characters in the most emblematic format of the Danish manufacturer.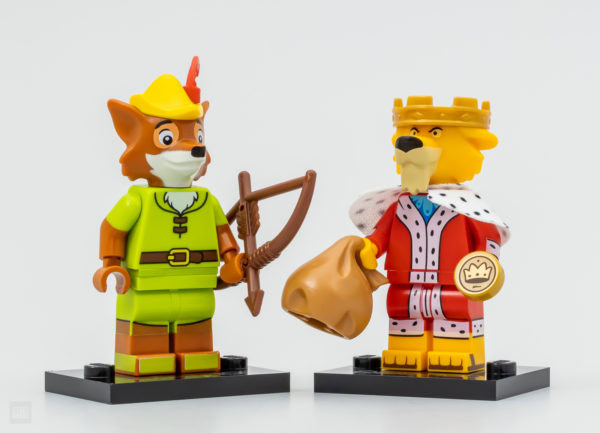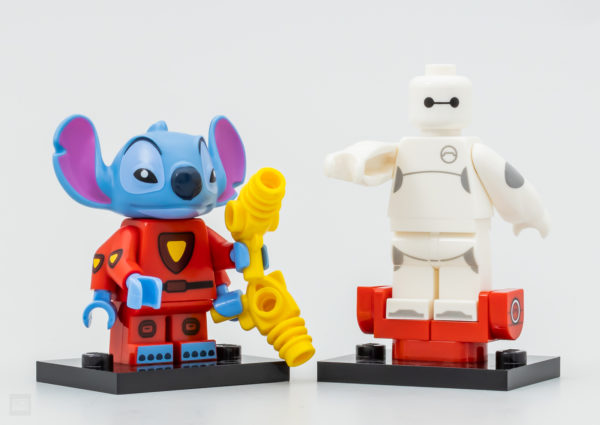 As you will have understood, I find this series of 18 characters rather balanced, knowing that it aims to summarize 100 years of Disney heroes and villains, but also very unequal on a technical level with defects which seem to me regrettable on products sold for €4 each and promoted via extensively retouched visuals. LEGO has really gone all out to seduce fans by offering them a varied assortment of minifigs with a successful design, but the execution is a bit poor on some of them and we will probably never have a second chance to get a new version of these characters.
One last remark: I'm not a big fan of the systematic use of pieces of fabric to embody capes and other collars, I think that LEGO could make the effort for some of these attributes to offer them in plastic. The durability of these elements over time would only be better and the rendering visually more successful. Be careful when opening the bags not to cut them on the way.
If you're planning on hitting the bag at a toy store or a LEGO Store near you, good luck, I'm a little concerned about the ability of Pioncchio's nose to withstand the onslaught of fans fumbling without care. Otherwise, you can also buy boxes of 36 sachets, they contain two complete sets judging by the contents of the one I received.
Note: Two series of 18 characters, provided by LEGO, are as usual put into play. Deadline fixed at April 15th next at 23:59 p.m. Just post a comment under the article to participate. Your participation is taken into account regardless of your opinion.
Update : The winners were drawn at random and notified by email.
David Antosiak - Comment posted the 13/04/2023 at 21:10
Sir Skipy - Comment posted the 05/04/2023 at 23:23